Swimming to Freedom《偷渡犯》
"Swimming to Freedom" is author Kent Wong's critically acclaimed memoir. In the 1970s, he joined more than 500,000 "freedom swimmers" who risked their lives to escape the Chinese Cultural Revolution by swimming across the ocean from mainland China to Hong Kong. The English version, entitled "Swimming to Freedom" is published by Abrams Press. The Chinese version is self-published and printed by Lulu Press.
---
《偷渡犯》, "Swimming To Freedom" 中文译本, 是作者Kent Wong (仕音) 广受好评的回忆录。在70年代,作 者加入 50多万"自由泳者"逃离文化大革命,冒着生命危险从中国大陆跨越大海来到香港 ,取得了自由。
中文译本 由 Lulu Press 按需打印出版。
Swimming to Freedom

English edition available in hardcover, paperback, and eBook on Amazon.com and other American and Canadian retailers.

eBook - 偷渡犯 Tou Du Fan (繁體中文)
中文版本 / Chinese Editions
Regular price

Sale price

$15.99 USD

Unit price

per

Regular price

Sale price

$15.99 USD

Unit price

per
Reviews and Testimonials / 评论和赞扬
"A half-century later, he wrote down his and his generation's stories of risking their lives to escape China, hopping to comfort thesouls of his compatriots who died during the great escape, and to expose the wounds caused by the extreme inhuman authoritarianism."

— Miao Yu, Voice of America


"半个世纪后,他写下自己和同代人铤而走险逃出中国的故事,希望 以此慰藉那些死难的朋友,也想揭露那极端反人性的暴政造成的创伤 。"

"In this poignant and incisive memoir, Kent Wong bravely breaks the silence that still persists amongst many Chinese refugees... Wong truly sheds light on his generation's determination to survive, the wounds that time has healed and those that never will, and the inspiring ingenuity and strength it took to overcome all odds."

— Jon Chu, director of Crazy Rich Asians and In the Heights

"在这部凄美尖锐的回忆录中,仕音勇敢地打破了中国难民一直保持的沉默 . . .揭示了他们求生的决心,他们那些时间已经愈合的伤口,那些永远不会愈合的伤口,和那些鼓舞人心的聪明才智和克服一切困难的力量。这回忆录是适时的阅读。它强有力地提醒我们人类精神的韧性。"

"I really enjoyed your book!"

— Maria Bartiromo, Fox Business
"Mornings with Maria"


"我真的很喜欢你的回忆录!"

— 玛丽亚·巴蒂罗莫,福克斯频道"早晨与玛丽亚"主持人

"A touching and fascinating memoir that is essential for anyone interested in life during the Cultural Revolution or the experiences of the freedom swimmers."

— American Library Journal Starred Review by Joshua Wallace, Tarleton State University


"一部感人及引人入胜的回忆录,对于任何对文革期间的生活或自由泳者的经历感兴趣的人来说都是必不可少的。"

"It's a lesson in degradation and determination. Yet it's also an adventure story of forged documents, homemade rafts, and sneaky smugglers."

— Jacqueline Cutler, New York Daily News


"这是一个社会崩溃和个人决心的历史记录。 然而,这也是一个伪造文件、自制橡皮筏和岌岌可危的走私逃亡者的冒险故事。"

"A riveting tale of his life in China as a boy during the Cultural Revolution. Wong joined the dissident underground and became one of the half million other Chinese who braved the waters of the South China Sea, escaping to Hong Kong…"

— Suzanne Lang, NPR, A Novel Idea


"一个引人入胜的故事,讲述了作者在文革期间在中国的经历,及加入了地下的离心分子团,最终成为50万冒着生命危险逃越南海水域到香港的大陆人之一. . ."

— 苏珊娜·朗,国家公共广播电台 "一个新颖的想法" 节目主持人

"A Watery Escape from China: A young man swims to freedom—and a new life as a physician in the United States"

—Harvard Medicine Magazine Fall 2021


"越海逃离中國: 一位年轻人游向自由 — 一个美国医生新的人生旅程"

"[Kent] tells his own story bravely and does not let history go blank. It will inspire more Chinese people to think independently, escape the darkness and run towards the light."

—Donna He, The Epoch Times/NTDTV

"因為他的文字, 那些逃港者不再是歷史文獻中冰冷的數字, 而是一個個鮮活的生命. 在當今的美國, 由於共產主義思潮在學校、媒體和娛樂業的滲透, 很多美國年輕人嚮往社會主義和共產主義。希望黃仕音先生的中英文兩本回憶錄能夠讓更多的美國人了解共產國家普通百姓的生活狀態和他們對自由的嚮往。"

"What Wong reports of the Cultural Revolution in Swimming to Freedom would be absurd if not so tragic... Now retired, he set down his thoughts in the form of a memoir of oppression and hope."

— David Luhrssen, Shepherd Express


"作者在《游向自由》中对文革的描述,如果不是那么悲惨,那将是荒谬的. . .现在退休了,他以一本关于压迫和希望的回忆录写下了自己的想法。"

"Author's memoir is touching and thought-provoking. After experiencing the catastrophe of life and death during the Cultural Revolution, he wrote a memoir to show the awakening of a Chinese and to let more people, especially those Chinese who have emigrated overseas, to have the opportunity to learn about that little-known Chinese history."

- Vivian Yu, Canada New Tang Dynasty

"仕音勇敢讲出自己的故事,不让历史留白,会启迪更多中国人独立思考,逃离黑暗,奔向光明。"

"Swimming to Hong Kong, a bold Chinese refugee looks back."

- Andrew Hamlin, Northwest Asian Weekly

"關於文革的書和文章讀過一些,但從來沒有像這本書一樣讓我覺得讀起來輕鬆有趣,又刻滿了那個時代的烙印。那些對話,那些思考,都真實得可以觸摸到,就像在聽一個朋友講自己的人生經歷,自然樸實,沒有矯揉造作的修飾。"

"Wong has written a vivid memoir of his youth in Guangzhou(Canton), his exile to the countryside during the Cultural Revolution, his growing disillusionment with the Communist regime and his eventual success in reaching Hong Kong on his third try."

— Faith Johnson, Winnipeg Free Press


"作者写了一本生动的回忆录,描写了他在广州的青年时代,在文化大革命期间被下放到农村,对共产党政权越来越失望,以及他第三次偷渡尝试最终到达香港。"

"Light the Fire and Fan the Flame: Surviving China's Cultural Revolution. Kent Wong recalls that journey in clear, direct prose in this memoir. One of the 10 New Seattle Books to Read This Spring."

— SeattleMet, Spring 2021

"搧风点火: 中国文化大革命的幸存。 作者在回忆录中用清晰、 直接的散文回顾了这段旅程。"今年春天要读的10本西雅图新书之一。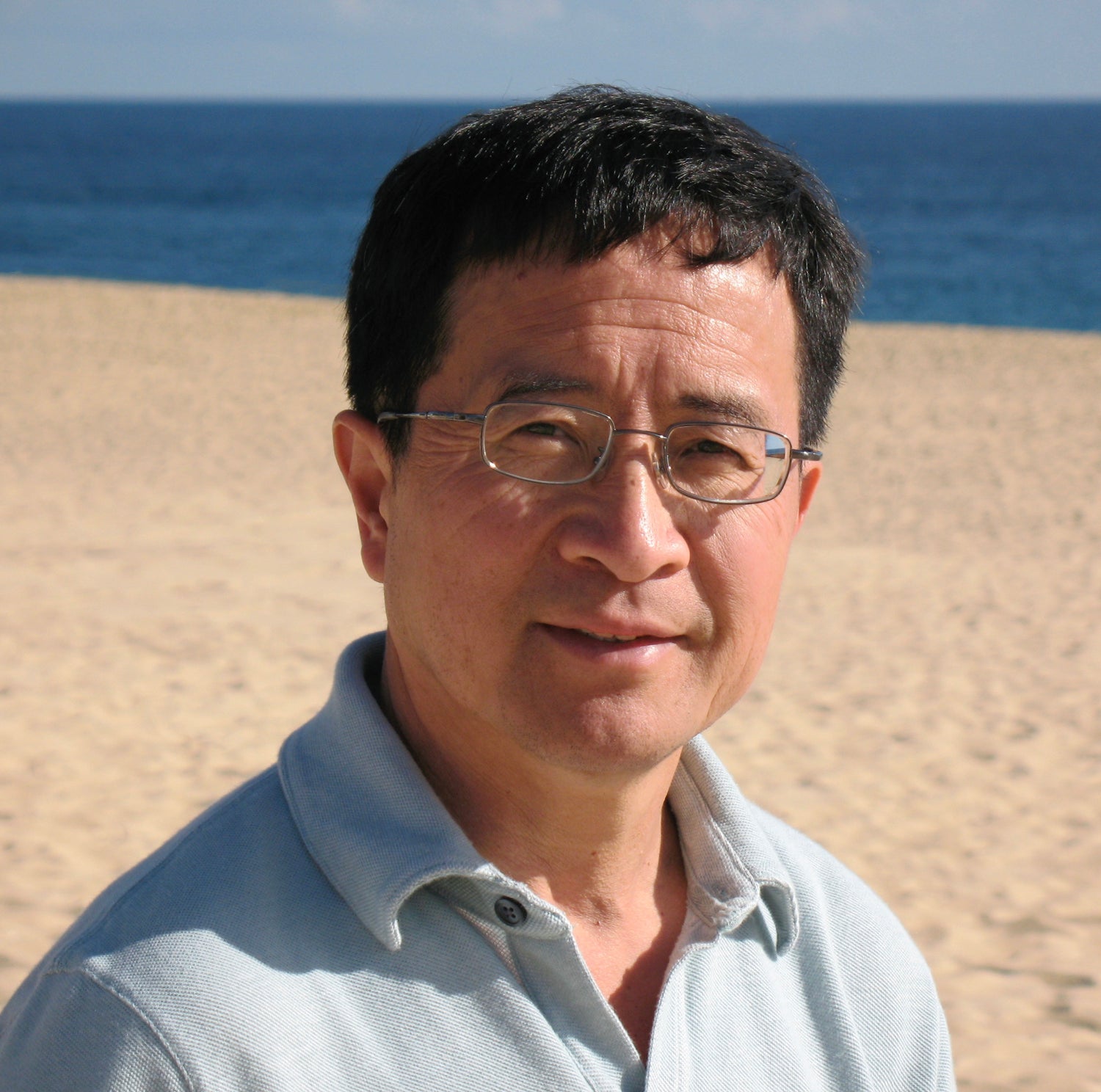 The Author 作者
Kent Wong was born in China and escaped to Hong Kong during the Cultural Revolution. He immigrated to the United States as a political refugee. earning his MS in Chemistry from the University of Washington and his MD from Harvard Medical School. After internships in Internal Medicine at Stanford University School of Medicine and the Washington University School of Medicine, he became an Anesthesiologist.

作者仕音在中国出生。在文化大革命期间偷渡去香港,然后以政治难⺠移⺠美国。他在华盛顿大学获取化学硕士学位,在哈佛医学院获取医学博士学位, 在史丹福大学医学院实习内科, 和在华盛顿大学医学院实习麻醉科后, 他从事麻醉师多年。目前他是华盛顿州注册退休医生。